While Taormina, Palermo and Sicily's south east grab most of the headlines, the north east coast tends to stay slightly under the radar. If you want to find out more about it, Lisa Kjellsson's article in the Sunday Times is a good place to start.
Based at our Villa Dioscuri, Lisa found herself well-placed to explore the archaeological ruins of Tindari, try wine-tasting on the slope of Mount Etna and to discover the delights of the pistachio-producing town of Bronte. There was also time to hop over to the Unesco-protected Aeolian Islands, all visible from Villa Dioscuri's magnificent terrace, either by passenger ferry or a private charter boat. For anyone interested in extra experiences, in addition to boat trips, we can also organise daily yoga classes, chef-catered meals and cookery classes in your villa.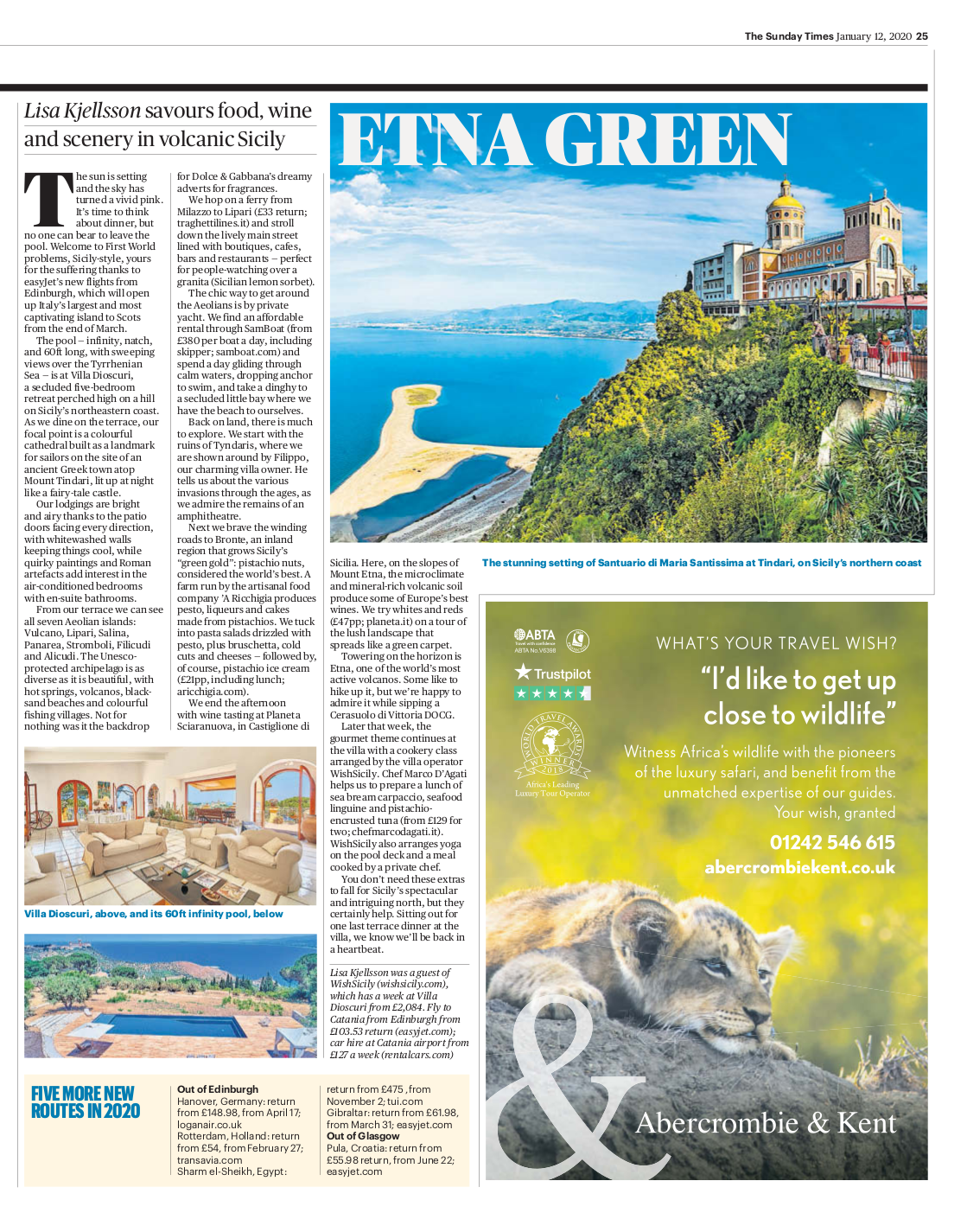 Villa Dioscuri is a 6-bedroom villa with a spacious open-plan living room and magnificent panoramic terrace that overlooks the stunning 18m pool and Tyrrhenian coast. One week from €2450 (sleeps 16).