Here in Sicily, it really does feel like summer is well and truly on its way. As the months pass, the most popular school summer holiday weeks are fast disappearing but there is still availability in several of our most luxurious villas.
If you are able to holiday in May or June, this is a great time to take advantage of reduced prices and lower-occupancy rates at some of our larger villas. Take a look at our Sicily Villas on Promotion for discounted deals or get inspiration on where to spend that precious week or two with family or friends from the following ideas.
Peaches, pears and plums
Villa Le Tartarughe is a state-of-the-art villa close to the seaside town of Capo d'Orlando in the north east of the island. Gorgeous coastal views, a fabulous infinity pool and peaches, pears and plums on tap from the fruit tree-filled garden complement the fabulous designer living interiors. The 5-bedroom villa sleeps nine.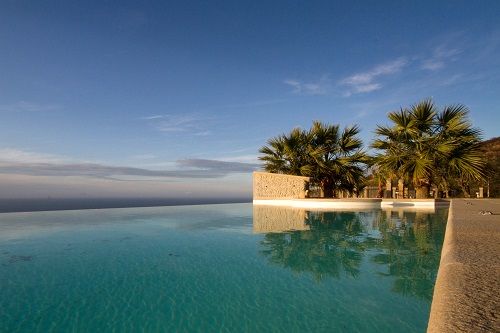 The baroque south east
Be prepared for an emotional tussle if you stay at Casi o Cantu, a restored farmhouse for ten in the heart of the Modican countryside. Exquisitely stylish interiors, wide open terraces and lawns, and, the pièce de resistance, an infinity pool with heavenly countryside views, are just part of the picture. If you can tear yourself away from the poolside, there are several white sandy beaches to choose from and the extraordinary baroque towns of Modica, Ragusa, Noto and Scicli to explore.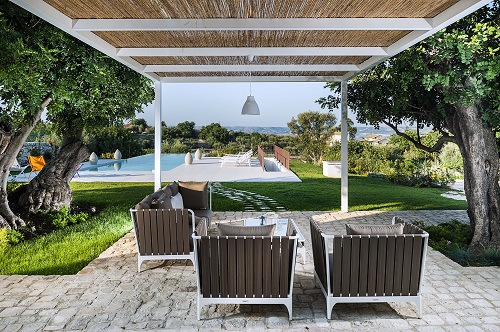 Blue sea thinking
Wander down to the sparkling blue waters of the Plemmirio Marine Reserve, just south of Syracuse, from poolside steps in the Prora del Plemmirio's garden.  With covered sea-facing terraces, shady gazebos and hidden courtyards with large squishy furniture, the villa offers the ultimate in outdoor living. A self-contained apartment on the upper floor of the four-bedroom villa (sleeps 8) is ideal for a couple looking for some extra privacy.
Villas for 2-4 in May and June
Our new Casa Ciaceri is a great option for smaller parties, particularly in May and June when there are lower prices if there are just two of you. The villa has a heated Jacuzzi, outdoor kitchen and wood-burning pizza oven in the garden – the perfect space for some downtime after a day spent exploring the baroque towns of south east Sicily!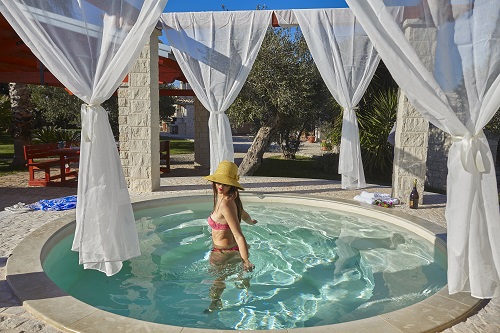 Cooking up a treat
If you like the idea of having a traditional Sicilian dinner prepared and served to you on your seafront terrace, you're not alone! In fact, it seems that cookery classes, food and most other things food-related are a major factor in decisions to holiday in Sicily!  Villa Alga, a beachfront village near Sciacca in the south of the island, is just one of our villas that offer a cook service but do ask us for information on others. Save 10% on all weeks between now and 15 July at Villa Alga.