Add these Sicily holidays for two to your post-lockdown bucket list
In any 'normal' year, slipping from January into February can be a bit of a pendulum swing. Suddenly days are longer, spring is just round the corner and romance is in the air as Valentine's Day looms. Things are far from normal in 2021 but perhaps that's even more reason to treasure the prospect of spring and to add a romantic break for two to your post-lockdown bucket list.
If you need inspiration, consider Sicily, where sensational sunsets and dramatic sea views, sun-drenched vines and food bursting with flavour, are part of everyday life. Add to that a flurry of atmospheric towns and villages, medieval castles and ancient ruins.  Want to find out more? Here are five of our top romantic breaks in Sicily.
Romantic city break in Syracuse
While Taormina traditionally takes centre stage as Sicily's most romantic destination, Syracuse is a more subtle contender. Situated 100km or so further south, the city is a great choice for a dreamy escape for two. Linger at the legendary Fountain of Arethusa and visit ancient Roman and Greek ruins. In the evenings, stroll along the seafront and through the maze of narrow lanes and alleyways around the Piazza del Duomo.
Stay in a modern duplex apartment in an aristocratic palazzo on Ortigia, the historic centre of Syracuse, and round off the day with a romantic dinner on the roof terrace, looking out over the city below.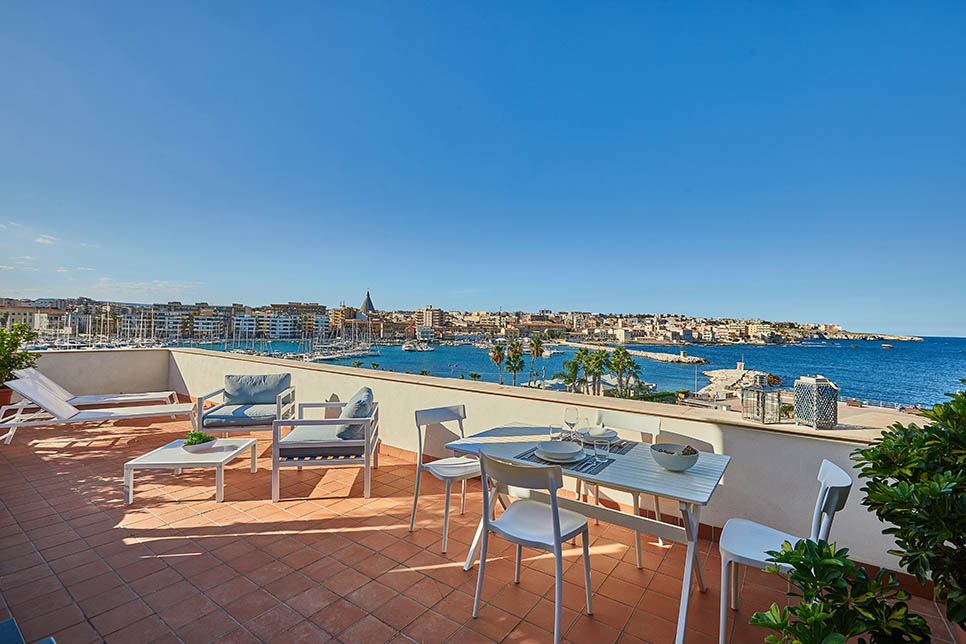 Authentic Sicily
Live among locals at Pozzillo, a tiny fishing port just outside Acireale on Sicily's east coast. Wander down early morning to the fish stall on the corner for dinner provisions before heading off for one of the quieter beaches along the craggy coastline of the Riviera dei Ciclopi. Enjoy a last swim before the sun goes down on the pebbly beach below Terrazza sul Mare, then relax back on the vast terrace with a bottle of local wine and the mesmerising spectacle of the twinkling lights of the fishing boats.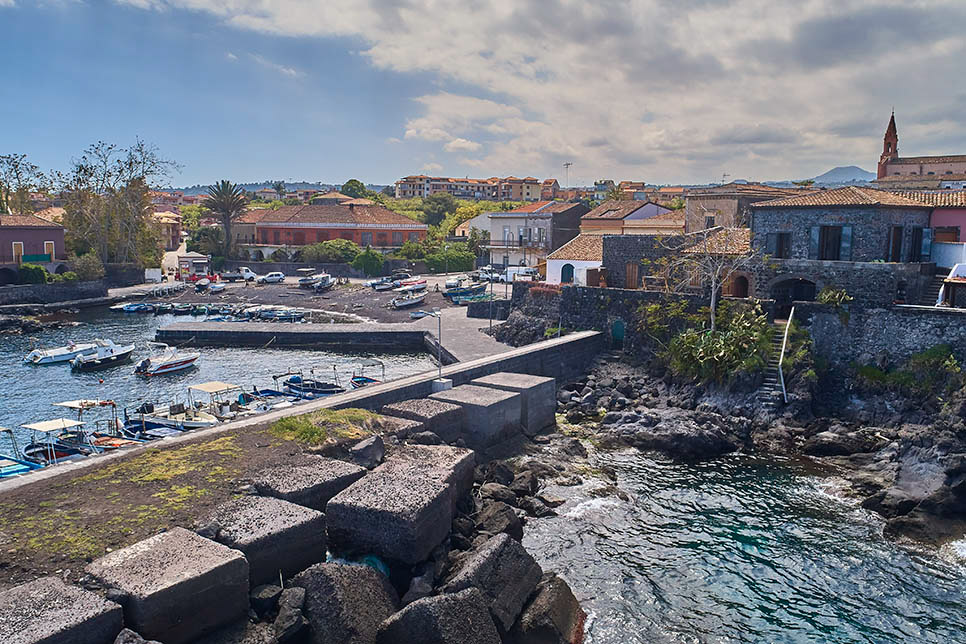 Sail into the sunset
Make your stay in Sicily even more memorable with a romantic trip on the ocean waves. Feel the sun and sea spray on your face and the sea breeze in your hair when you jet off on a mini-cruise around Sicily's coast or to its offshore islands. Top choice in Sicily for island hopping is the volcanic Aeolian island archipelago. Stop off for cooling dips in secluded translucent bays and a homemade mulberry granita at the famous waterfront 'Da Alfredo' on Salina.
Stay at Casetta Mola, a stylish cottage for two, set amidst extensive grounds, and with shared use of a pool, on the Le Case di Tindari estate.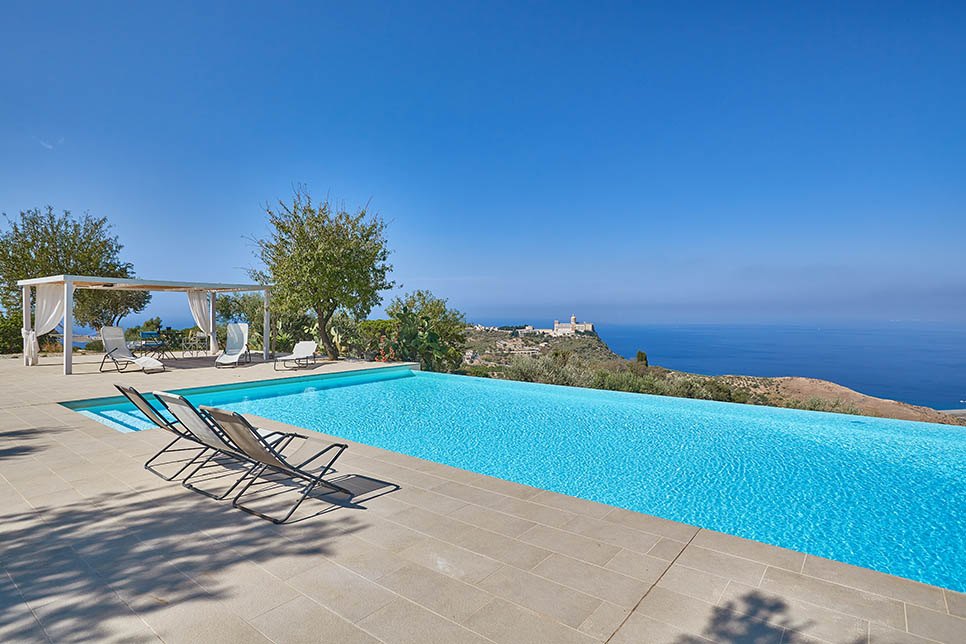 Mediterranean paradise
Alternatively, stay in a cottage for two set amidst lush Mediterranean gardens close to Palermo but with direct access to the water. Gaze out from your private terrace over colourful gardens filled with tropical flowers and ancient loquat trees. A huge pool and jacuzzi sit at the heart of the estate, shaded by magnificent exotic palms.
Villa with seaviews
Choose a different terrace for each day of the week at Villa Lo Scoglio, an architect-designed villa with 270˚ views of secluded rocky bays and translucent water. Beyond the terraces, steps lead down through plant-filled gardens and dazzling displays of bougainvillea and succulents, to the water's edge where a small ladder is attached to the rocks. When you feel like venturing out, explore ancient Syracuse or head into nearby Noto for a heady dose of baroque architecture.