New villas with summer holiday availability!
If you're slightly late off the mark and still looking for a summer holiday villa, the good news is that we've added two new family villas to our portfolio, both with excellent availability and an introductory 20% discount.
Menfi vineyards, Sicily: Save over £450 in July!
Set in the heart of the wine-growing countryside around Menfi, 3-bedroom Casa Maoma is close to Selinunte and the beaches around Porto Palo.  The villa has a large shady veranda overlooking the pool and the surrounding vineyards. Book now and save 20% on all weeks up to 27 July. One week in July from £1820 (sleeps 8).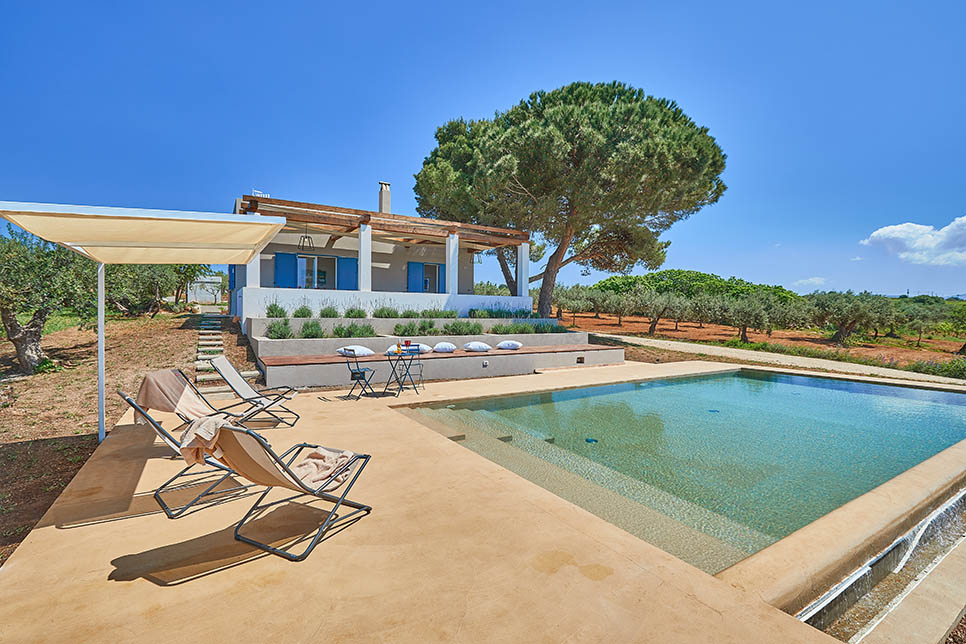 Noto, SE Sicily: Save over £900 in August!
Contemporary and with a private pool, 4-bedroom Villa Rebecca is perfectly situated between the baroque city of Noto and the lovely beaches around Lido di Noto. Book now and save 20% on all weeks between now and 24 August. From £3733 (sleeps 10) in August (sleeps 10).
Walking and natural attractions in Sicily
Both villas are near to two of Sicily's most striking natural sites which got us thinking about our favourite walks in Sicily. While there are some challenging hikes to choose from in Sicily, you don't need to be a fanatical hiker for the best experience. Take a short stroll in early summer when hillsides and nature reserves are sprinkled with the last remnants of spring flowers; or an autumn amble through flame-coloured landscapes. Here's a snapshot of our favourite walking spots in Sicily:
Necropoli di Pantalica
Take a walk through the lush Anapo Valley and marvel at the 5,000 burial chambers hewn from the rock at the Necropoli di Pantalica. Stay at Villa Rebecca, a brand new 4-bedroom villa with private pool.
Foce del Belice nature reserve
More suited to a gentle stroll than a serious hike, but nevertheless a great spot for getting in touch with nature. Stretching for 3km between Selinunte and Porto Palo, the Foce del Belice coastal nature reserve boasts a series of secluded coves and powder-soft sand, against a backdrop of pinewoods crisscrossed by boardwalk paths. Stay at Casa Maoma, a 3-bedroom villa with private pool, set amidst the Menfi vineyards.
Madonie National Park
Renowned for their hilltop villages and idyllic landscapes, and offering well-marked trails and hiking routes, the Madonie mountains are one of Sicily's most popular walking locations.  Stay at Casa Turi, a restored country home with a superb pool, with views of the mountains and the sea.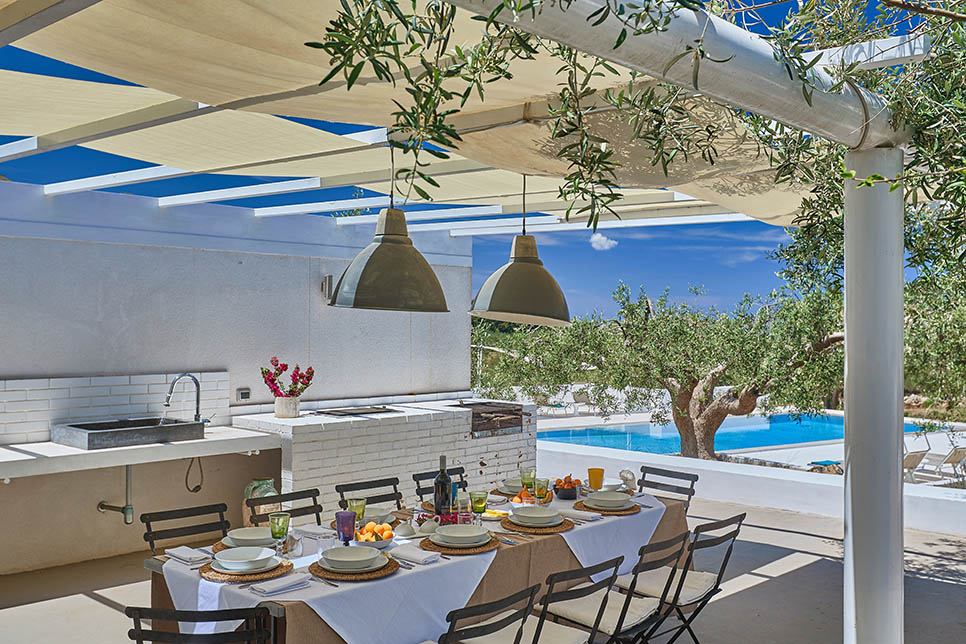 Get more ideas and inspiration from our blogpost on the best places in Sicily for walking.