Wish Sicily featured in the Telegraph's 20 Italian villas
The announcement at the end of last month that the Italian government was extending its 5-day quarantine mandate for UK visitors to the end of August was bitterly disappointing for many, but as the Telegraph reports, an initial 5-day enforced respite from the outside world may not be such a hardship.
According to the Telegraph, the secret lies in picking the right villa. Once you've got that sorted, the prospect of chilling over leisurely breakfasts on the terrace and catching up on poolside reading, rather than dashing off to the beach or loading up on local culture, may be quite appealing.
The article features 20 of the best Italian villas stretching from Italy's top to toe, from Lake Maggiore to Sicily, including our Nefele. Set on the clifftop at Capo d'Orlando, the 4-bedroom villa has a fabulous outdoor kitchen and views across the sea to the Aeolian Islands from the infinity pool.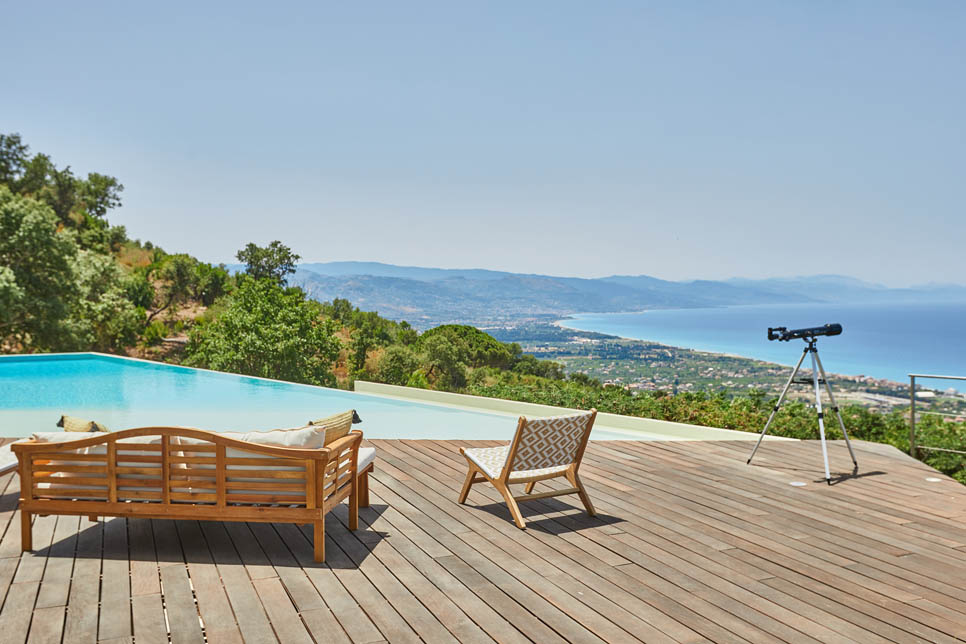 Of course, as the end of August nears, there's much more to choose from than 2 weeks ago when many of the best private villas with pools had been snapped up. But if you're thinking of grabbing a September break, consider the destination as carefully as the property, bearing in mind that the further south you go, the better the chance of good weather. In Sicily, summer lasts well into September!
Read the article here >>