If your first reaction to booking a holiday in Sicily is to head to the coast, think again: Sicily's interior takes you right off the tourist trail, past hilltop towns and villages and across mountainous landscapes. Better still, you are more likely to get more for your money in the countryside where most of our villas have fabulous pools and views to match! These are some of our favourite hotspots in inland Sicily.
The mountains
The island has three principal mountain chains – the Madonie, Nebrodi (with the national park) and the smaller Peloritani – with smaller ranges including the Sicanian mountain range in the west and the Iblei in the south eastern.  While the Nebrodi present the greenest and most dramatic views, hikers will find the best-marked routes and the most picturesque hilltop towns in the Madonie. Here, historic towns such as Petralia Sottana and Petralia Soprana offer a glimpse of a world far removed from the coastal stretches around Cefalù or Taormina. Then, of course, there is also Mount Etna which is visible from as far afield as Enna in central Sicily.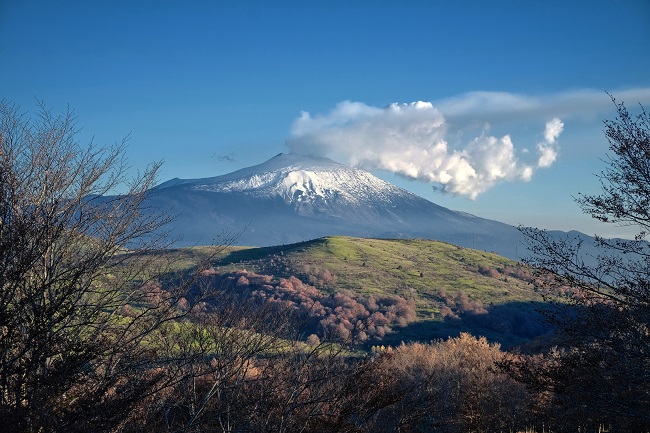 Caltagirone
Famous primarily for its hand-painted ceramics and pottery, the city of Caltagirone has some magnificent Baroque buildings and churches, rebuilt after the 1693 earthquake which destroyed so much of south east Sicily. The focal point of the town is the magnificent Scalinata di Santa Maria del Monte, a 142-step staircase which connects the lower town with the older upper part. Visit Caltagirone in May for the spectacle of the Infiorita flower display on the staircase; or in July for the Illuminata when the stairway is lit up by thousands of flickering candles.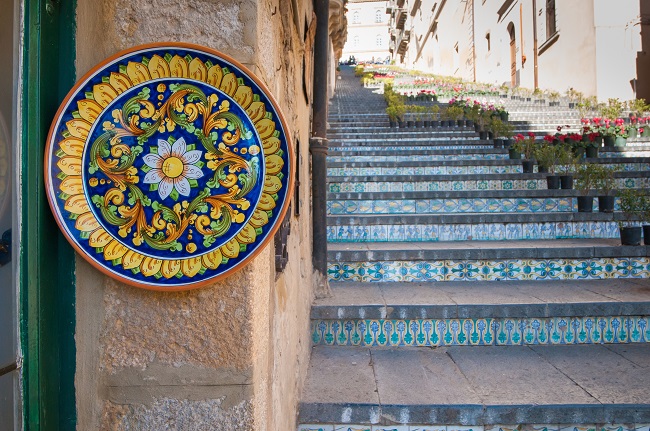 Piazza Armerina
For anyone interested in ancient history, a visit to the Villa Romana del Casale at Piazza Armerina is a must. The excavated remains of the former hunting lodge of Maximianus, Diocletian's co-emperor, are home to some of the most extensive and best preserved Roman mosaics in western Europe, renowned for their variety and craftsmanship.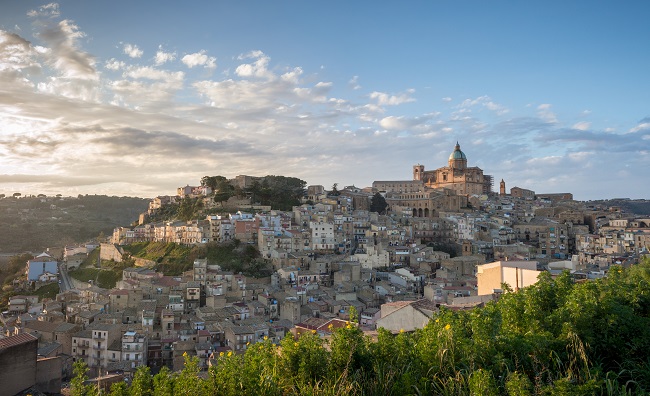 Corleone (town in sicily – italy)
Synonymous with the Mafia and famed for its numerous churches, Corleone has a dramatic location, amidst rocky outcrops and rural panorama.  Nearby there are several nature reserves, including the Bosco della Ficuzza.  Enjoy a gentle stroll in the Ficuzza woods, taking time out to visit the 17th century royal hunting lodge established by King Ferdinand III of Bourbon.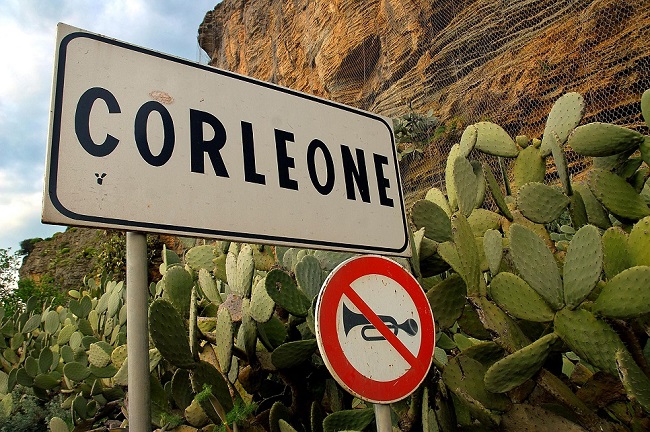 Choose from a large selection of countryside villas and holiday homes in inland Sicily.