Experience Sicilian food, culture and nature
If a holiday in Sicily has been on your radar for a while, you'll already know how much there is to do. Long lists of ancient temples, baroque churches and Roman amphitheatres trip off the tongue and before you know it, you're feeling stressed about how you're going to fit everything into a mere week on the island!
But what about activities that don't involve traditional sightseeing? It seems that while many visitors may not necessarily want to delve back into ancient history, they may equally want to do something other than flop on the nearest beach or by the pool. In fact, from what we can see, our guests love getting busy! What's also clear is that most of us love the idea of someone else making those arrangements for us, particularly when we're on holiday. Which is where we step in.
These are a few of our guests' favourite experiences:
Street food tours
It seems that even visitors who aren't totally food-obsessed before their holiday soon get into the swing of things! Top of the foodie activities is a street food tour in Palermo which serves as a wonderfully tasty introduction to Sicily. Palermo regularly hits the top of the charts when it comes to best world cities for street food. Weave your way past hideaway stalls and kiosks in the Vucciria market, sampling arancini, cazilli (potato croquettes) and sfincione (Sicilian-style pizza) as you go, then head off the main trail with your guide to explore hidden squares and other local sights.
Cookery classes and private chefs
Next in the popularity stakes come cookery classes and private chefs. Learn how to prepare Sicilian pasta and pizza on a half-day course in a restaurant or take a private lesson in the art of preparing a typical Sicilian menu including aubergine caponata and swordfish rolls. Some classes also include a pre-lesson visit to Catania's fish market with your chef teacher.
Hiring the services of a private chef for an evening or two is popular with many of our guests. Whether you're a party of two or twenty, what could be more indulgent than handing over the shopping, cooking and clearing up – allowing you the chance to enjoy the very best of local food in the comfort of your own villa. Of course, it's a memorable way to mark a special occasion but just as good when it's simply to celebrate being together and being away!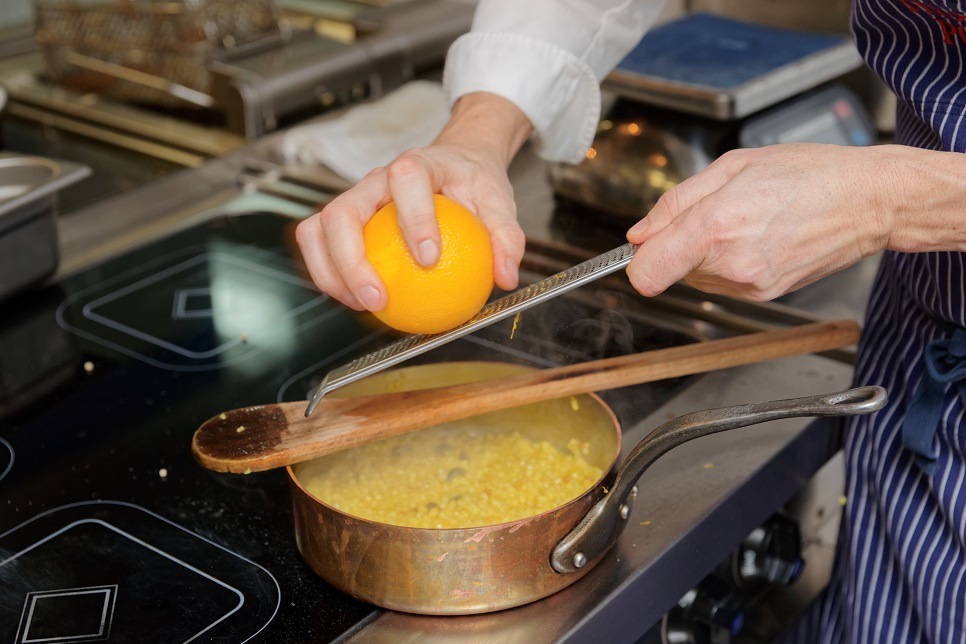 Wine tasting
Still on a gastronomic theme, we're delighted to see so many guests enjoying Sicilian wine! The good news is that wherever you are on the island, you'll be within easy reach of a whole range of wine-tasting experiences. In the east of the island, vines have been cultivated on the slopes of Mount Etna since ancient times. Combine a visit to several wineries with lunch or dinner, or even a trek on Mount Etna. Further south, the Val di Noto is home to some superbly innovative wine production while over in the west, the areas around Marsala, Menfi and Palermo provides a completely different experience.
Boat and sailing trips
Like the idea of sight-seeing without the hard graft? Boat and sailing trips are a magical way to explore! Sail round the south coast to view the Valley of the Temples or alabaster white Scala dei Turchi from afar or hop over to the Egadi Islands on a mini-cruise from Marsala. If you're staying in the northeast of the island, a trip to the volcanic Aeolian Islands is a great day out, either on an organised cruise or on your own chartered yacht.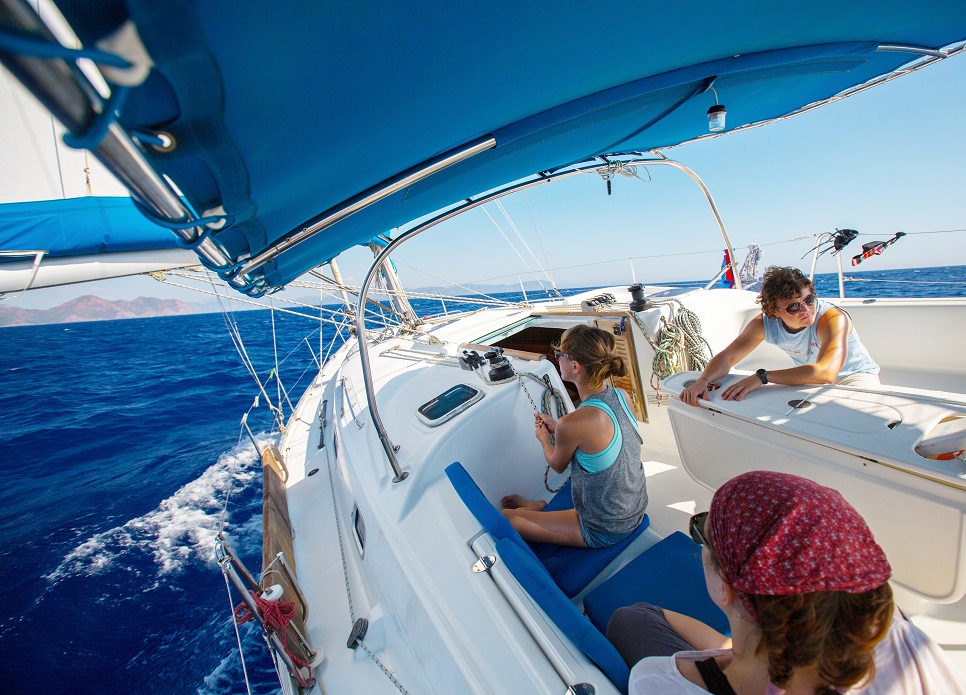 Getting active
An adventure activity is a great way to experience a very different side to Sicily. Join an organised walking or cycling excursion on the slopes of Mount Etna, or into the Madonie or Nebrodi mountains, or ask us about less strenuous off-road jeep tours. Whichever you choose, you'll find yourself breathing in the scent of pine forests, journeying along unsurfaced tracks, and following winding routes through gorges and on mountain trails.
Water-based activities are equally popular with our guests. Head for the Alcantara River for a whole range of adrenaline-charged activities such as canyoning and body rafting or stick to snorkelling and diving in the crystal-clear sea around Syracuse.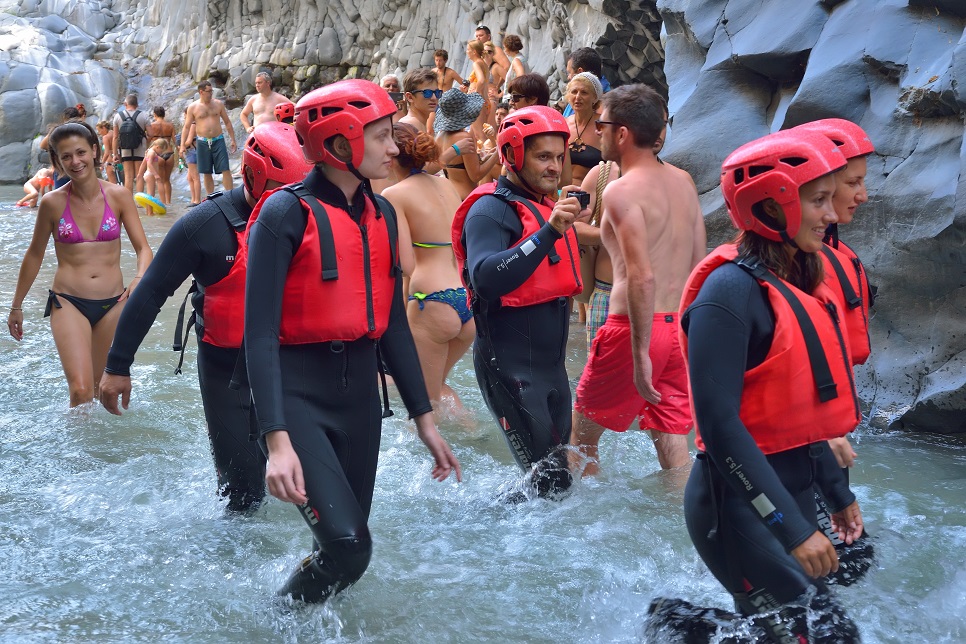 Cultural tours
Getting someone else to do the driving and organising is probably the most relaxing way of sightseeing. Route-planning, parking and even suggestions on the best place to stop for lunch is all part of the deal when you book a private tour. You'll also, of course, get the inside track on everything else you need to know from your local expert guide.