There's no question they can be tricky travel companions, but with a little careful homework, a holiday in Sicily with teenagers can be as enjoyable as holidaying with friends. Remove the pressure of exams and social arrangements and your teenage children may surprise you!
Everything on tap
Step one is to identify what makes them tick. Do they thrive on being active or would they like nothing better than lazy days by the pool or on the beach? If you have two or more children, the chances of them all agreeing is unlikely so a reliable compromise may be to find a villa that provides them with their own entertainment. While a private pool or nearby beach is the best chance of keeping everyone happy, table tennis and bikes are a great alternative. Better still, with more free time than they have at home, you may even find that they get into cooking! Barbecues and homemade pizzas taste so much better by the pool!
Villa Arte Mare Blue is a contemporary villa, with a pool, table tennis, billiard room, juke box and wood-burning pizza oven, close to the sandy beaches of Cefalù.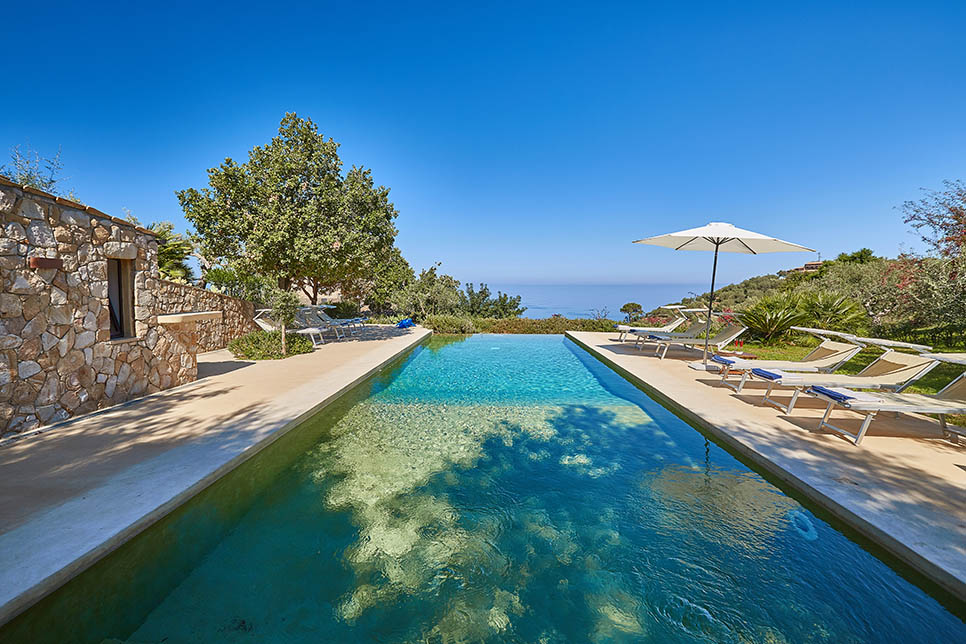 Getting out and about
For families with teenagers who are either curious about the world around them, or simply prefer to be active, Sicily's east coast has plenty of answers. Mount Etna is as good a starting point as any. Plan your own independent visit or look into booking on to a guided mountain bike or a thrilling jeep tour which really takes you to those off-the-beaten track locations. The water-based adventures in the Alcantara valley on the north east coast are also great fun for teenagers. For more traditional sightseeing, shopping and the chance to visit a market or two, head for the towns of Taormina, Acireale and Catania.
Casa Gialla is a 3-bedroom family villa with private pool on the slopes of Mount Etna.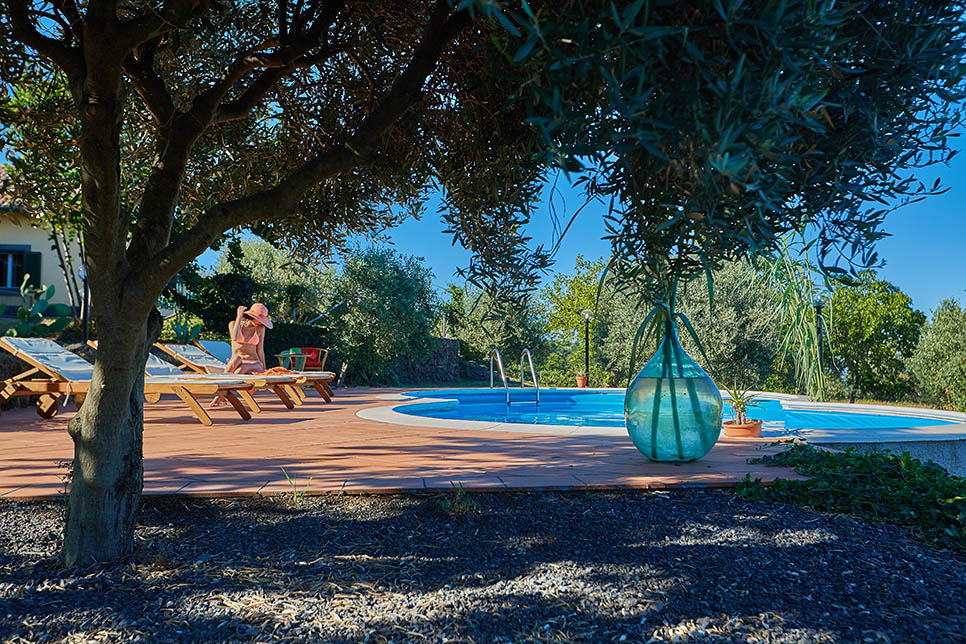 Two-family villas
Holidaying with another family is the ideal solution if you're confident that everyone's going to get on.  For a start, teenage tantrums are more likely to be kept in check! In terms of the actual villa, it's even more important to pay close attention to the villa layout, particularly when it comes to the number of bedrooms and bathrooms.  Last but not least, if you don't relish the prospect of repeatedly gathering up someone else's wet towels or having to ask surly teenagers to put their plate in the dishwasher, it's probably worth discussing some ground rules before you go!
Casa Turi, near Trabia in north Sicily, is an excellent option for two families, with space for 11, including a large open sleeping area for four children. Outside, there are spacious terraces with lounge-style seating, an outdoor kitchen and dining area, and a stunning pool.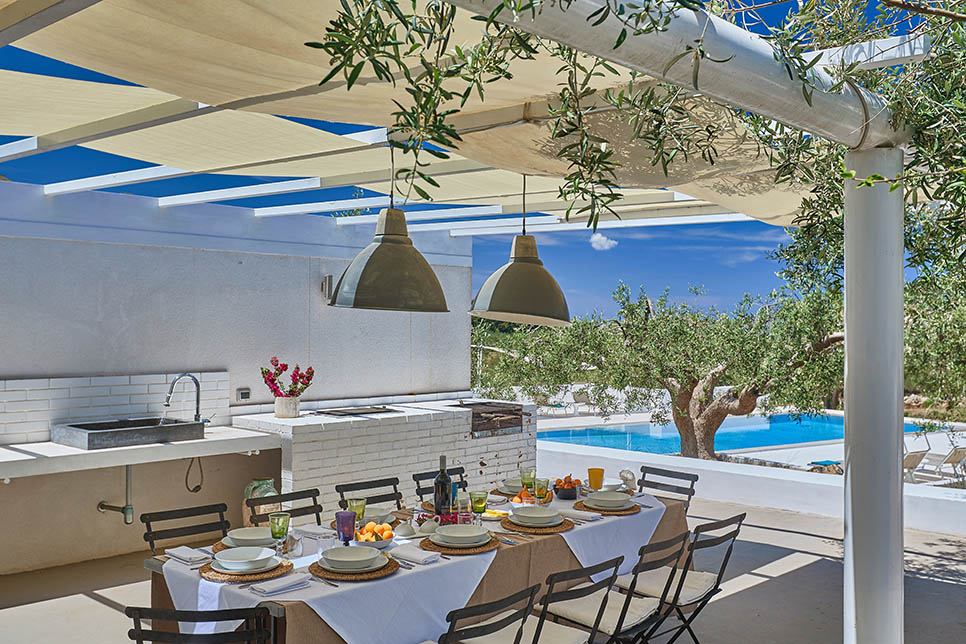 Fly and flop
So school's out and exams are done – and sometimes, all you want to do is fly and flop in the sun. By staying in a villa, you can keep the day unpunctuated by time schedules and make impromptu arrangements rather than planning ahead. Choose a villa with a pool and beach access to keep everyone happy and ensure maximum relaxation for all the family!
Villa Stella is a 4-bedroom villa with a pool and private steps down to the sea, located on the edge of the pretty seaside town of Terrasini. Palermo airport is just 10 minutes' away by car.