Take an alternative Italian city break
With one of the biggest historic centres in the whole of Italy, atmospheric markets, a fascinating food culture and the second largest opera house in Europe, Palermo is increasingly a strong contender when it comes to Italian city breaks. At times, it can seem a little rough round the edges but that's all part of the attraction and quickly overshadowed by magnificent UNESCO World Heritage architecture and a buzzing restaurant scene which sets the city up as the perfect introduction to the rest of the island.
When is the best time to visit Palermo?
Palermo is at its best in May and September, but with temperatures nudging the mid-20's through October, there's a good chance of still being able to enjoy al fresco lunches in the sunshine and sun kissed strolls along the promenade at Mondello beach. Temperatures dip in November, followed by a mild but wet winter, and start to rise again in April.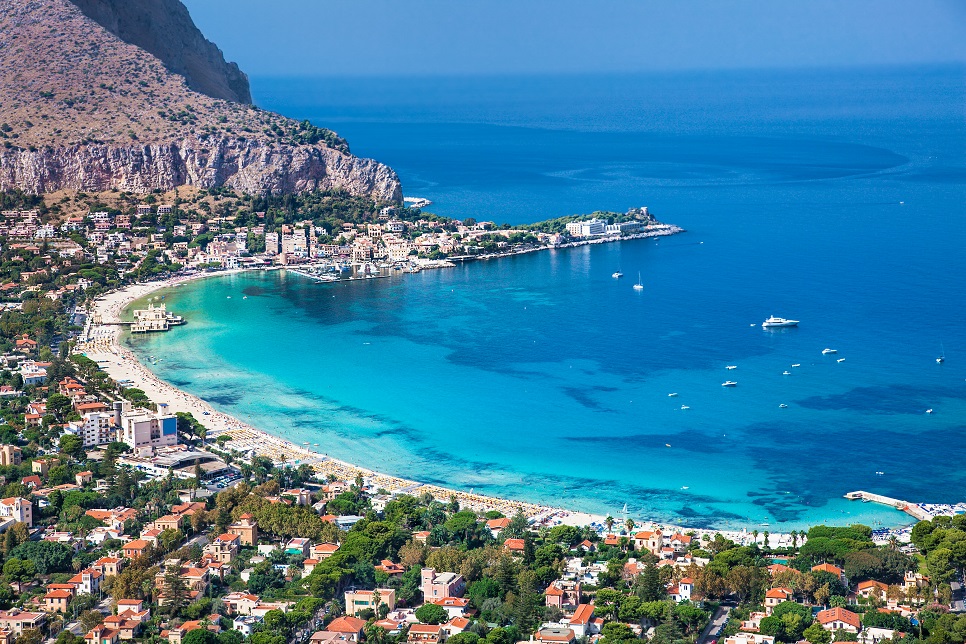 Is Palermo expensive?
Compared to other Italian cities, such as Florence, Rome or Venice, Palermo is considerably more affordable. You can eat out for much less, particularly if you take advantage of the city's lively street food scene. Cappuccinos will set you back a mere €1.50, a gelato in a traditional brioche just a little over €2, and a plate of pasta around €10.
Foodie highlights in Palermo
Be sure to try Palermo's signature dish of 'pasta con sarde' – essentially Sicily on a plate – a dish of spaghetti or linguine with salty sardines, wild fennel, sweet raisins and pine nuts. Then head deep into the markets of Vucciria and Ballarò to really experience Palermo's street food or book an organised street food tour to ensure that you really get to see the best of the markets. If you embark on your own culinary journey, start with 'arancine', 'sfincione' (Sicilian-style pizza) and 'pannelle' (chickpea fritters), then if you're feeling adventurous, move on to the spleen sandwiches.
What are the best things to see in Palermo?
The Romans, Arabs, Normans are just some of the many who have left their mark on the city. Prepare to be dazzled by some astonishing architecture, Byzantine mosaics and Arabic arches at the Norman Palace's Palatine Chapel, by baroque piazzas such as the Quattro Canti, and by the beauty of the UNESCO churches of La Martorana and San Cataldo. Then there's opera, ballet and music at the six-tiered art nouveau Teatro Massimo, the largest collection of mummies in the world at the Capuchin Catacombs and, just outside Palermo, the magnificent cathedral at Monreale.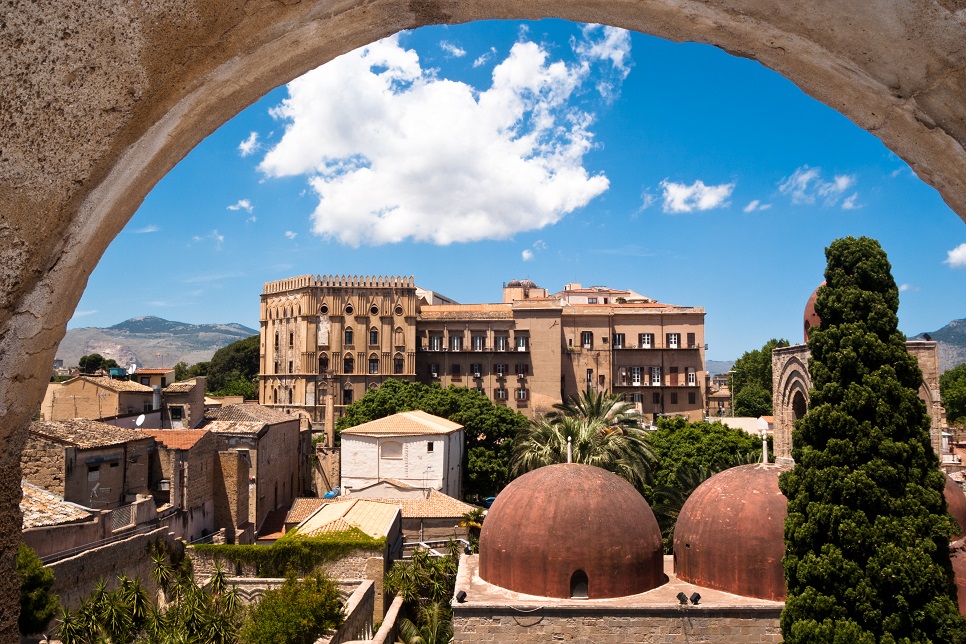 Does Palermo have a beach?
Just 10 miles from the city, Mondello is a firm favourite with Palermitans. Boasting an enviable crescent of sand and sparkling turquoise water, the beach is home to an Art Nouveau Stabilmento Balneare and overlooked by elegant Liberty style villas that stretch along the seafront promenade. In common with all good Italian lidos, you can hire sun loungers and umbrellas on a private section of the beach or stake your spot in the free beach area. The summer months draw the crowds but visit in the autumn and you'll see it at its best.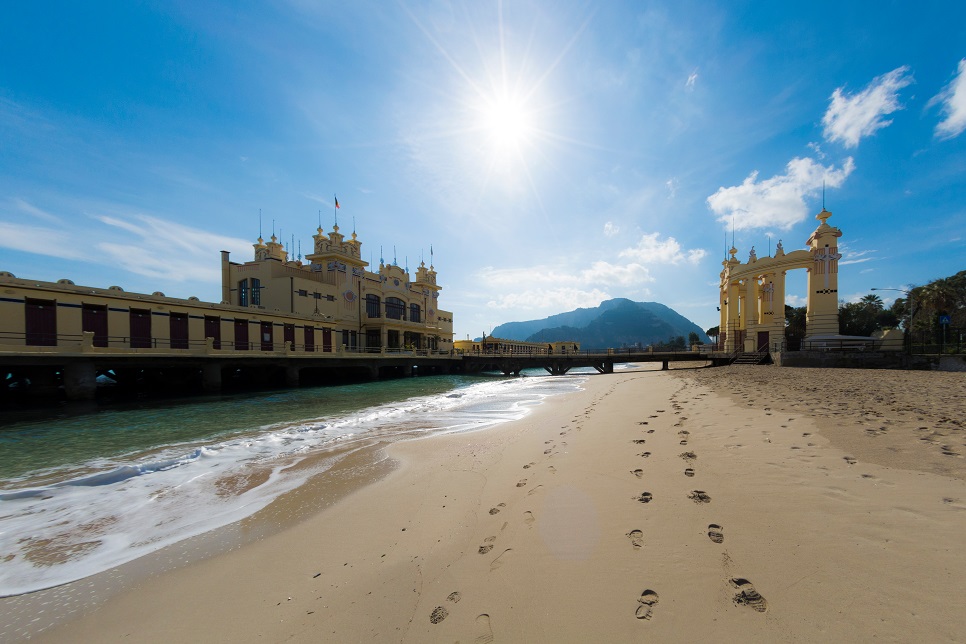 The best places to stay in and around Palermo
If you're thinking of combining sightseeing with some relaxation, staying in an apartment or holiday villa just outside Palermo is a good alternative to a city stay.  Combine visits to the city and other local attractions with lazy afternoons by the pool. Villa Giacona Venuti, which has a pool and direct access to the sea, is conveniently close to Palermo airport. For a rural base, Casa Turi is in the tranquil surroundings of an olive grove just 30kms outside Palermo, and ideally placed for visits to Palermo as well as Cefalù and the Greek temple at Segesta