6 ways to find an affordable Sicilian villa
Everyone's feeling a little squeezed at the moment when it comes to household budgets, but at the same time, on the back of the restrictions of the last few years, a holiday abroad has never seemed more enticing.
On the whole, a villa holiday in Sicily is generally going to work out more affordable than staying in a hotel, not least because you can stay more in control of your daily budget by self-catering. But, once you've made the decision to stay in an apartment or villa, there are plenty of other ways to keep down costs – here are a few pointers.
Watch out for new properties
You may well feel you've combed vast numbers of villa websites and have seen just about everything available without actually finding the right property at the sort of price you're looking for. Or maybe you just missed out on one that you intended to book but hadn't quite got round to doing. In fact new properties come on to the market regularly so there may still be something out there for you. One of our newest additions is an attractive villa which currently has excellent availability all through the summer. With its own pool, comfortably furnished terraces and great location just a hop from the very lovely Santa Maria del Focallo beach in the southeast corner of the island, we think Soave will tick most boxes for a family or two couples.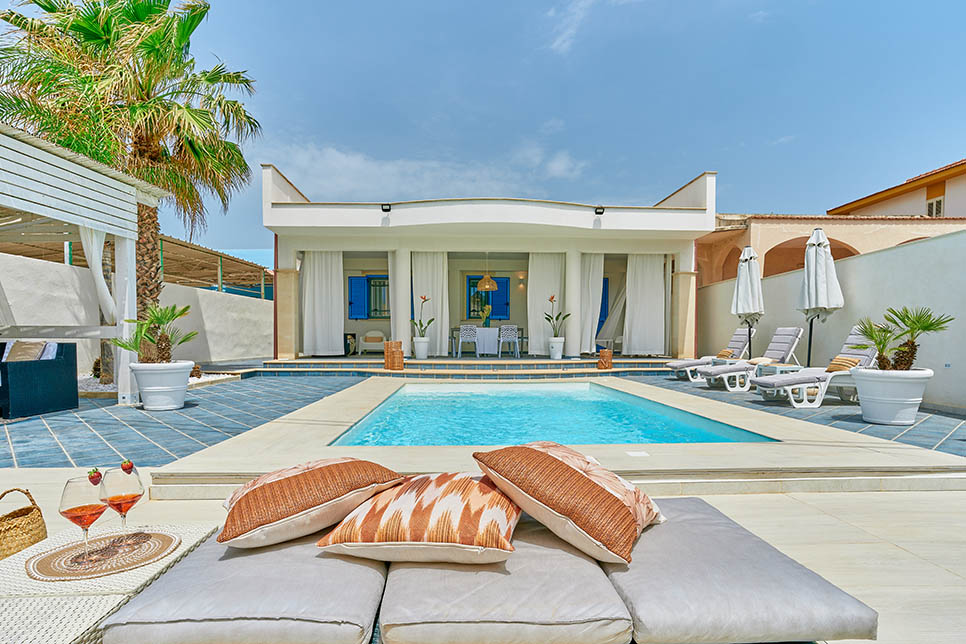 Check regularly for discounts
With demand for villas in Sicily quite high at the moment, you're unlikely to find many special offers, but you might just strike lucky. We're offering discounts on several properties up to mid-July including Villa Alma, where prices starting as low as €1575 for a party of 7. The spacious 4-bedroom villa has a pool and dramatic views over the surrounding countryside and the Aeolian Islands.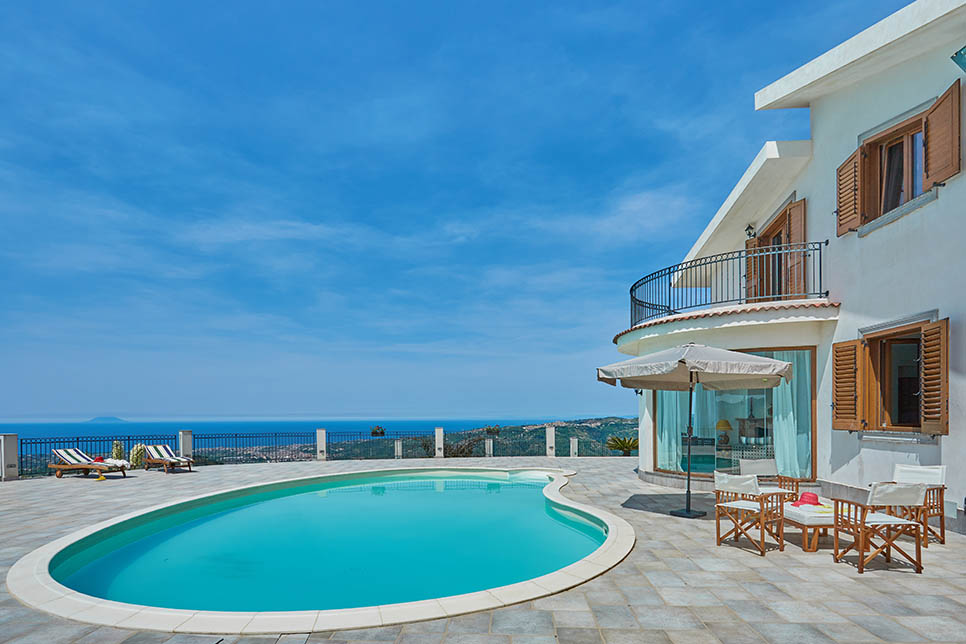 June holidays
Not surprisingly, August is the busiest month in Sicily which naturally pushes up prices. Expect to find as many Italians on the island then as overseas holidaymakers. However, in June, prices are significantly lower and you will also be able to choose from a bigger selection of properties. Better still, you can expect temperatures in the early to mid-20's and up to 9 hours of sunshine a day. June is also the start of some fabulous seasonal summer fruit and vegetables – think apricots, cherries and strawberries – and the start of the 'fior di zucca' courgette flower season.
Casa Turchina, one of our most popular villas, has a pool and is just 100m from the beach. The villa is fully booked for July and August, but in June, you can take your pick of weeks – and get 10% off!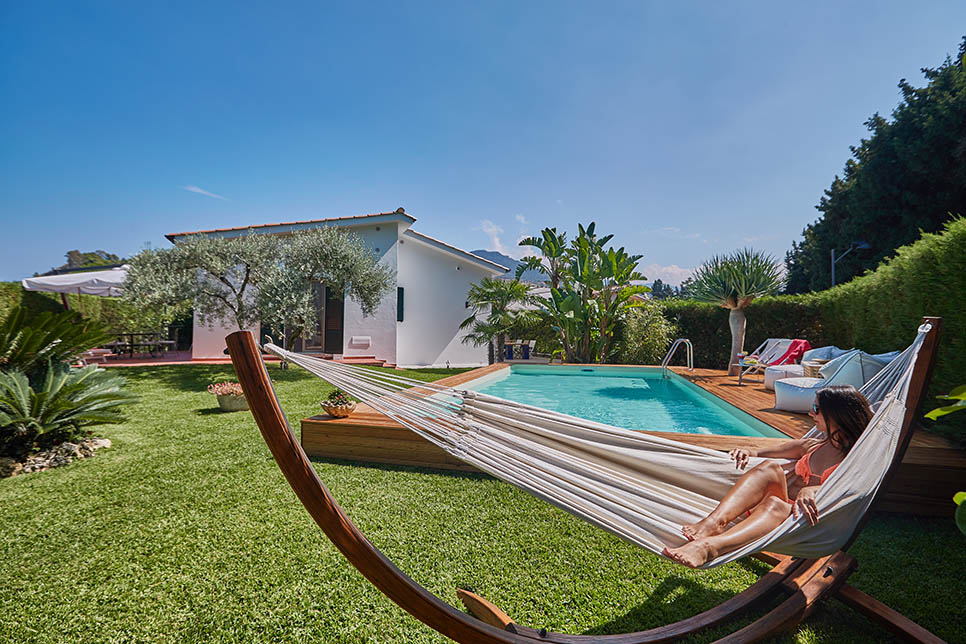 Book now for September
You'll also have a better chance of getting a week at the most popular villas in September. Casa del Carrubo and Casa Franchina, both very popular with Wish Sicily guests, have excellent availability in September, when you'll still find plenty of sunshine, and the sea temperature is at its warmest after the long summer months. The two family-friendly villas have a pool and are within walking distance of the beach.
Skip the pool
Why not save your pennies by opting for a villa without a pool? Sicily's extraordinary coastline is made up of fabulous coves, long stretches of sandy beaches and crystal clear water. And the good news is that you're never too far from the coast wherever you're staying!
Choose from a selection of affordable villas that have no pool but have direct access to the sea so you can pop down to the water's edge for a swim before breakfast, or take an early evening dip as the sun goes down. At Villa lo Scoglio, a villa for 5 in Fontane Bianche, huge sweeping terraces overlook the sea below and steps lead down to a ladder that provides easy access into the water. Nearby, Villa Plemmirio is perched on the edge of the Plemmirio Marine Reserve, a wonderful spot for snorkelling and diving.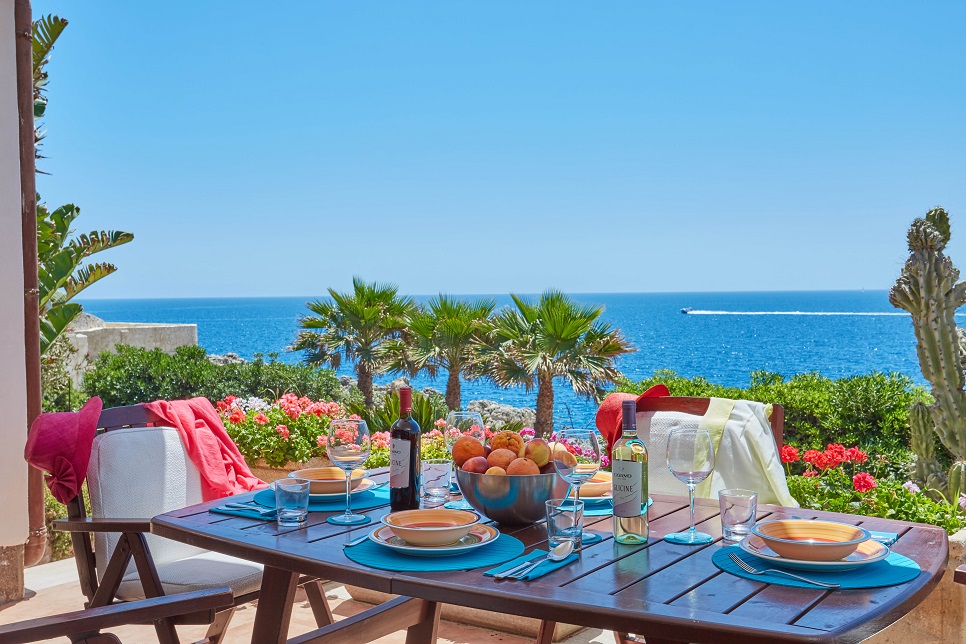 Share a villa
Sharing with friends means at least twice as much space and often a whole lot more fun! You'll also have ready-made friends for the kids. Choose from a wide selection of larger properties, including several in our budget collection such as Casa degli Oleandri, a 5-bedroom property with a fabulous pool and space for 9 people. It's in a great location, close to several superb beaches and the baroque town of Scicli.