What will your New Year resolutions be when the clock chimes at midnight? If travelling responsibly is one of them, you may be wondering about the best holiday options for 2020.
The fact is that plenty of short-haul destinations, from northern France to the most southerly point of Italy, are still easily accessible by train if you're prepared to spend a little longer getting there. A train journey to Sicily, for example, takes around 28 hours, but when you factor in a night's sleep, you realise that you won't actually miss out on that much holiday time.
Once you've worked out your best route to Sicily, don't forget to look beyond the journey to ensure that your footprint is as eco-friendly as possible. We've taken a look at just a few of the adjustments you can make to your 2020 holiday in Sicily to do your bit to help save the planet.
Getting to Sicily by train
Certainly, it will take you longer to get to Sicily by train than hopping on a plane, but you may also arrive marginally less frazzled. Approach the journey with a sense of excitement and you may find that travelling to Sicily by train can actually be something to be enjoyed rather than endured. This is a time to make inroads into the latest must-read novel, catch up on podcasts or enjoy the luxury of sitting back and watching the countryside fly by.
The train journey from London to Sicily takes around 28 hours, travelling via Paris, and then on to Rome or Naples. From there it's an 11.5 hour journey from Rome to Palermo, or 9 hours from Naples, via air-conditioned InterCity trains. At Villa San Giovanni, the toe of Italy's boot, the trains are rolled on to the ferry to cross the Straits of Messina and from there, you can continue on to Taormina, Catania, Syracuse, Cefalù or Palermo. Find comprehensive information on train travel to Sicily here.
The best villas for car-free holidays
There's no question that getting around Sicily is easier with a car but depending on where you stay, you can still manage without one. If you're travelling with young children, the chances are that, rather than sightseeing, everyone will be happy to flop round the pool or on the beach most days. At Villa Renata, the beach is on the other side of the garden gate and you can walk to the shops, ice-cream bars and pizzerie in the seaside resort of Fontane Bianche without the need for wheels.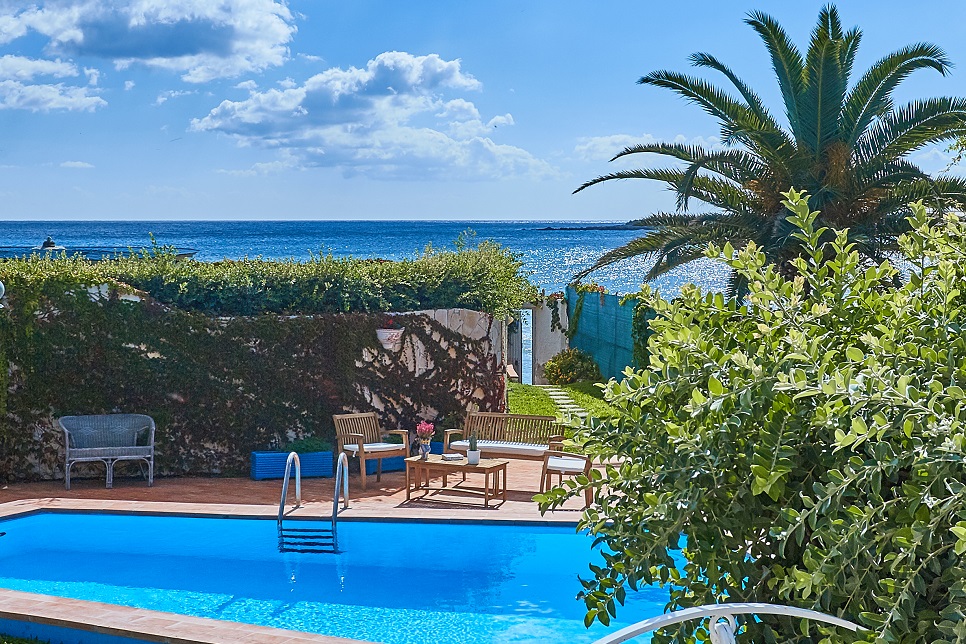 Alternatively, on the north coast, Acquedolci is an attractive seaside resort which is ideal for families who prefer not to hire a car. You can get from Palermo to Acquedolci-San Fratello by train in under 2 hours. There are plenty of villas to choose from, including family-friendly Casa Franchina which has a pool, table tennis and outdoor tiled kitchen, and is within walking distance of the shops, restaurants and beach.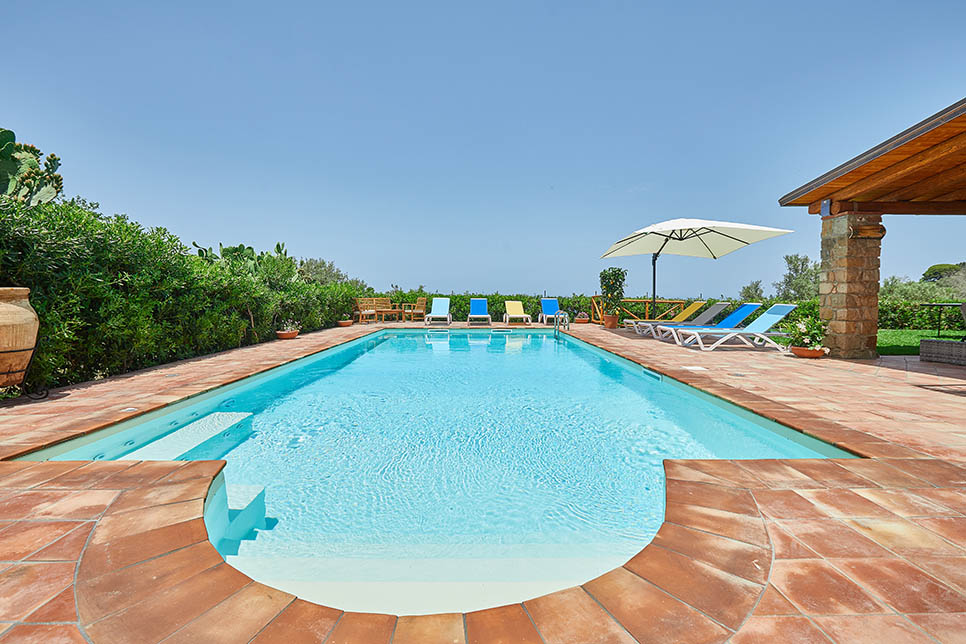 City stays in Sicily
The easiest option, of course, is to stay in a town or city where you simply won't want to have a car with you. Base yourself in the very centre of Ragusa Ibla where the balcony at Piazza Duomo 36 looks out over the town's magnificent square. You can still get out and about via buses and trains which connect Ragusa to other Sicilian town such as Modica, Scicli, Noto and Syracuse.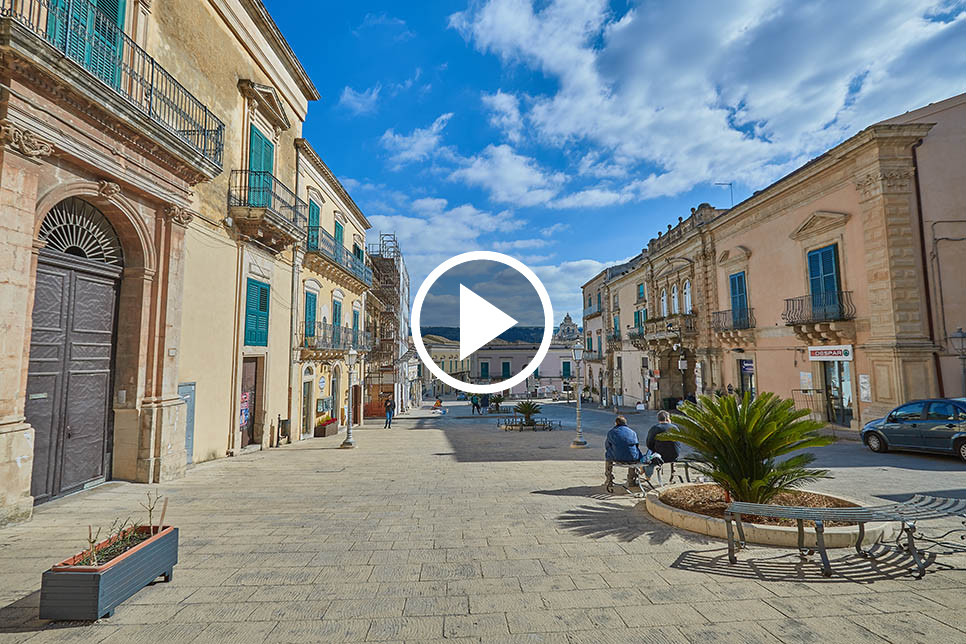 Or, if you're tempted by sea views, check in to the lovely seafront Casa a Ortigia in Syracuse. Brilliantly situated in the heart of Ortigia, you can explore the city on foot or pop across the road to the public sunbathing platform at the water's edge.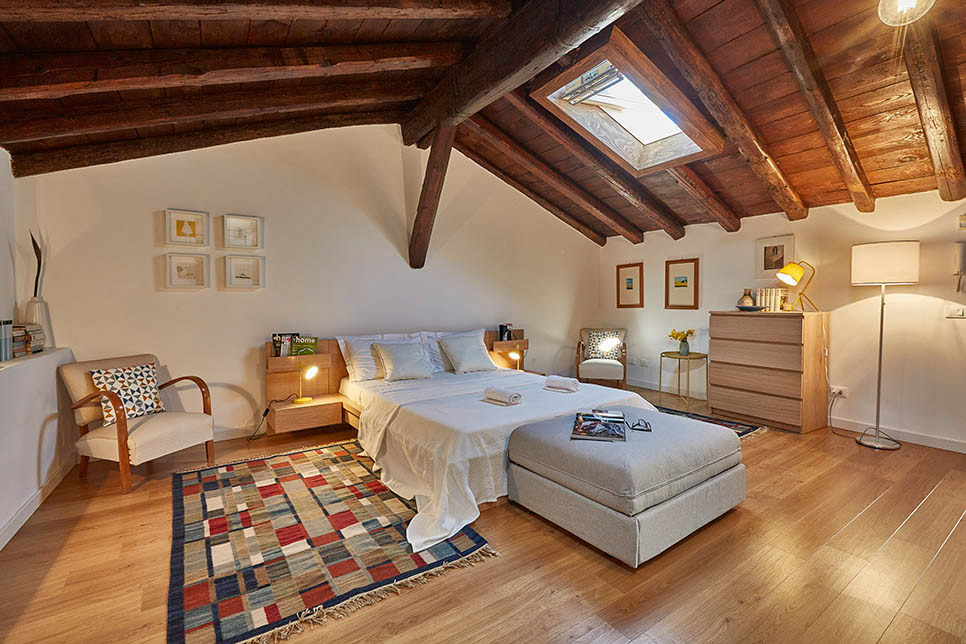 Buy local
We always encourage our guests to buy locally wherever possible. While the temptation is to head for one of the major supermarkets, if that's what you're used to, getting your provisions from local shops can make a big difference to the community. Shop in small independent food shops and markets for the freshest produce. Of course, stopping to chat to shopkeepers and local people is also guaranteed to enhance your holiday experience.
Think green
Litter can be a problem in parts of Sicily and the island doesn't have the best record on recycling. However, depending on the location of your villa, our villa owners will provide you with information on recycling collection days. On a positive note, most of the food in Sicily is seasonal and homegrown, rather than imported, so adopting the Italian 'chilometro zero' approach to food couldn't be easier!